In our country we will come across many places, where we can spend time in an interesting way and they are not as crowded as Cracow or Warsaw, to which everyone travels. While travelling around Poland or planning a weekend trip we should drop around and see Beskidy – precisely Bielsko-Biała and the nearby areas – we will be absolutely delighted. The city is situated among mountains in Silesian Voivodeship and is called 'Little Vienna'. It looks especially breathtakingly during the winter time – Polish Theater or Sułkowski Castle wrapped in white powder appear to be absolutely stunning. The city is a medium one – it is easy to move through, yet still some interesting events take place all the time –  there is no way one can get bored in Bielsko, especially with all these interesting location around.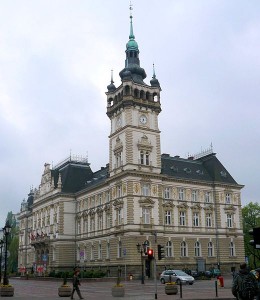 There is a lot of green and parks in the city, historic tenement houses and villas and we can go hiking straight from the city – we are sure to plan an interesting rest for ourselves here. If we are keen on skiing, then it is a heaven on earth for us, since in the proximity there are loads of slopes – Szczyrk, Wisła, even Bielsko itself – fans of white craze will be amazed.
There are many beautiful buildings in the city – many visitors find impressive especially the building of PKP railroad station, which ceiling is truly exquisite. Along the city's main street (3 Maja Street) we can spot many historic tenement houses and XIX century's Hotel President is one of city's real showcases. From here it is not far to the Castle, Theater, Marketplace and Plac Chrobrego, by which there is situated famous Delicje café – desserts served there are indispensible part of sightseeing trip. Worth exploring is also local castle – beautiful sights can be seen from its walls, especially if we take a look in the direction of Theater, with its alluring fountain nearby. Renewed castle's courtyard is also very impressive. Going further to the Marketplace it is refreshing to stop and taste some delicious food or have a cup of coffee in one of many cafes – near beautiful and renewed ZWM we shall find many narrow, uncared for but immensely charming side streets walking which one could feel as if she/he was travelling in time. Enthusiasts of art will surely happily visit Galeria BWA, which is situated in the very center of the city – after seeing it one could feel tempted to taste heavenly coffee served in the same building.
Bielsko is also appealing to children – Banialuka Theater is a place where plays for the youngest are staged and in this city, in a small Kino Studio many animated series were created, like Reksio or Bolek i Lolek, which are important part of our childhood and have their statues placed in the city. They are still immensely popular among the youngest.
If we are done with the city – let us go for a walk – Cygański Forest, Kozia Górka or Błonia are excellent choices – unchallenging walking tour, fresh air, beautiful woods, all of these placed closely to the city. If it is not enough, then we should go to Szyndzielnia or Klimczok – these hilltops are little more demanding, but such a trip while sightseeing scores a bull's eye.